The Water is Wide (2022)
A Tribute to David Maslanka for Young Band
Performances:
Dec 17, 2022
Brooklyn Wind Symphony, Brooklyn, NY
Jasmine Britt conductor
Dec 19, 2022
Brooklyn Wind Symphony, Chicago, IL
Jasmine Britt conductor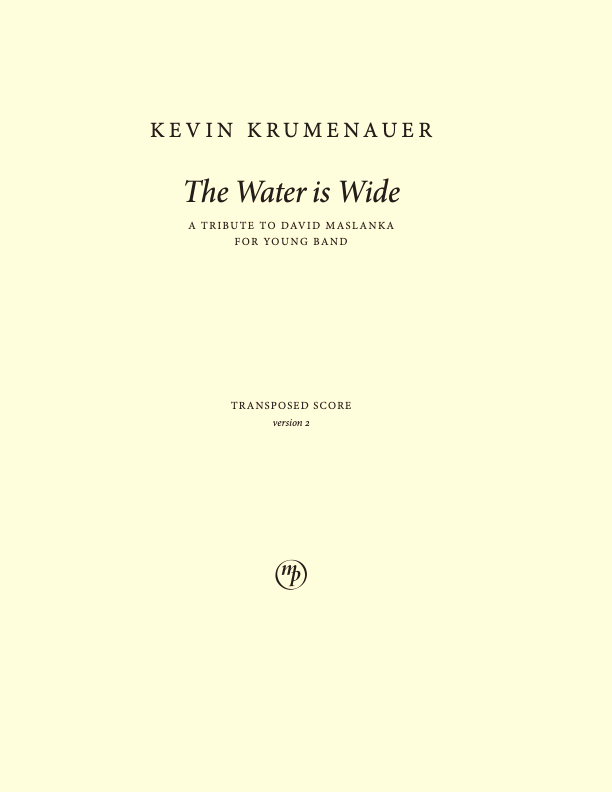 Program Note:
This is a piece for early levels of band. When working on this piece I wanted to use the tools and techniques I was taught by David Maslanka to bring his approach to music to a new audience. I chose the tune The Water is Wide because David himself had used it and it had significance for him personally. The piece is constructed in a quasi theme-and-variation form allowing for some exploration of the material. It is my hope that this music is engaging both for performer and listener alike.
Kevin Krumenauer August, 2022